Kae Won Cho, Ph.D.

Professor

Obesity, Type 2 Diabetes, Immunometabolism, Adipose Tissue, Macrophages

Room 408, SIMS

+82-41-413-5028

kwcho@sch.ac.kr
Cho Laboratory has a long-term research interest in understanding the mechanism and regulation of chronic inflammation in obese adipose tissue which contribute to the development of metabolic disease.
Obesity, Type 2 Diabetes, and Immunometabolism
Obesity has become a major risk factor for other metabolic diseases such as type 2 diabetes, atherosclerosis, and other cardiovascular diseases, even death. Obesity prevalence is increasing worldwide, which also influences adolescent. Adipose tissue plays a big role in the development of obesity as a site of chronic inflammation. Adipose tissue is an important endocrine organ, that produces adipokines as a systemic regulator of metabolism, moreover also has immunoregulatory properties as a site of activated-leukocytes accumulation. Interference of adipose tissue leukocytes homeostasis could alter obesity-associated inflammation. Our lab has an interest in understanding how overnutrition could lead to adipose tissue inflammation, where homeostasis of adipose tissue immune cells disrupted, which then leads to local insulin resistance and contribute to peripheral insulin resistance that eventually leads to metabolic syndrome.
Epigenetic mechanisms linking chronic inflammation to metabolic disease development
Epigenetics is defined as heritable changes to gene expression independent of changes to the DNA sequence. The epigenome includes DNA methylation, histone modifications, and RNA-mediated process, and disruption of this balance cause several ppathologies and contribute to obesity and type 2 diabetes. Our research goal is to gain more accurate understanding of how epigenetic and transcriptional regulators control (patho)physiology of adipose and other metabolic tissues. Ultimately, we hope to identify novel drug targets for more safe and efficient therapeutic intervention to relevant metabolic disorders including obesity and type 2 diabetes.
Principal Investigator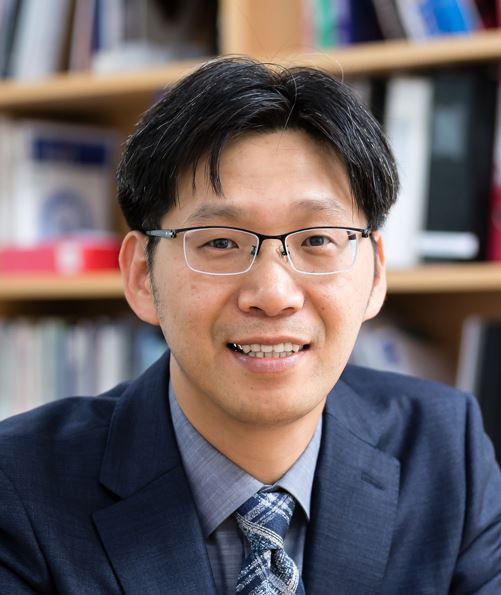 Kae Won Cho
Biography
B.S. in Animal Science, Korea University, Korea
M.S. in Biotechnology, Korea University, Korea
Ph.D. in Nutritional Program, Purdue University, USA
Postdoctoral Fellow, University of Michigan Medical School, USA
Staff Scientist, University of Michigan Medical School, USA
Assistant Professor, Soonchunhyang Institute of Medi-bio Science(SIMS), Soonchunhyang University, Korea
Associate Professor, Soonchunhyang Institute of Medi-bio Science(SIMS), Soonchunhyang University, Korea 
Research Interest
- Adipose tissue inflammation and the development of metabolic disease
- Molecular mechanisms for adipose tissue macrophage polarization, recruitment and proliferation during obesity
- Epigenetic mechanisms linking chronic inflammation to metabolic disease development
- Identification and characterization of novel regulatory molecules in insulin sensitivity
---
Graduate Students